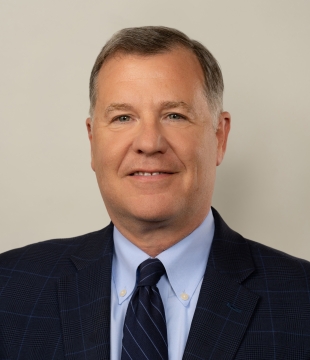 Senior Leadership Team Assistant Secretary for Advancement
Robert J. Spiller
Assistant Secretary for Advancement
Email: SpillerR@si.edu
Rob Spiller is assistant secretary for advancement, directing a team of 300 from the Smithsonian's 21 museums, nine research centers and the National Zoo. He and the advancement team are responsible for raising $300 million in private support each year. 
Under the leadership of Secretary Lonnie G. Bunch III, Spiller is launching the Smithsonian Campaign for Our Shared Future, which will secure funds for all the Institution's museums and centers in support of a single, bold vision: to build a better future for all. The campaign will provide a foundation for critical research to ensure people and nature thrive together, build unparalleled education programs with families and partners, document the present while reflecting on the past and reimagine the in-person and online visitor experience.
Before coming to the Smithsonian, Spiller was the associate vice president for development and alumni relations at Johns Hopkins University, where he was a member of the senior management team. His portfolio included the Whiting School of Engineering and Kreiger School of Arts and Sciences, corporate relations and international development. He also was instrumental in the design and execution of Johns Hopkins' "Rising to the Challenge" capital campaign, which raised more than $6 billion.
Spiller held many other leadership positions during nearly two decades at Johns Hopkins. He managed gift planning, foundation relations, human resources and talent management. He was the associate dean for development and alumni relations for the Whiting School of Engineering and the director of regional and international programs, raising gifts in the United States and abroad for the university and the School of Medicine.
From 1994 to 2001, Spiller was the senior associate director of major gifts at Yale University. Previously, he was an international business analyst for Litton Industries in Washington, D.C. He earned his bachelor's degree in political science with honors from the University of Illinois at Urbana-Champaign and his master's degree in international relations from the University of Virginia.
# # #