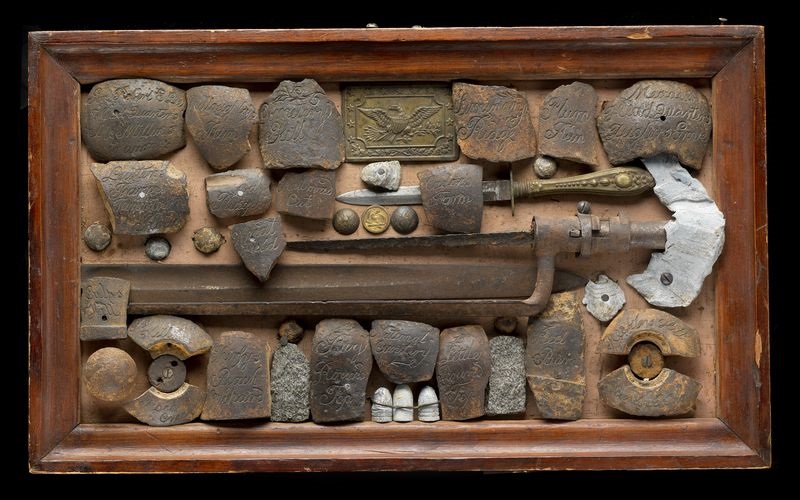 The Battle of Gettysburg was a massive battle that changed the course of the American Civil War. Fought from July 1 through July 3, 1863, it was the culmination of Confederate Gen. Robert E. Lee's second invasion of the northern United States. Over 160,000 Union and Confederate soldiers met in and around the town of Gettysburg, Pennsylvania, which had a population of 2,390.
Maj. Gen. George Meade's Army of the Potomac repulsed the Confederate invasion, shattering the illusion of the invincible reputation of Lee's Army of Northern Virginia while inflicting higher casualties, forcing a retreat to Virginia.
Approximately one in four soldiers who fought in the Civil War never returned home, and Gettysburg was its bloodiest battle. The total number of casualties in those three days (killed, wounded, injured, ill, captured, and missing in action) is estimated at greater than 51,000.
Maj. Gen. Winfield Scott Hancock, who commanded the I, II, III, and XI Corps at Gettysburg, bravely rode through the lines to inspire his men during their successful defense of Pickett's Charge. When a bullet ripped through Hancock's saddle, creating an inch-wide hole in his side and groin and bringing with it a nail and wood splinters, the general was said to have removed the nail himself, remarking "they must be hard up for ammunition when they throw such shot as that." Bleeding profusely, he continued to command his men from his stretcher, and would later receive special commendation from Congress.
When Hancock returned to Gettysburg in November 1885, the citizens of the town presented him with a case of relics (pictured above) salvaged from the battlefield—pieces of artillery, bullets, belt plates, and other objects engraved with names of the famous scenes of fierce fighting from 22 years earlier.
This object is in the collection of the Smithsonian's National Museum of American History. It is not currently on display.
Visit the museum's blog "O Say Can You See" to read more about other Civil War-era objects in the collection and the stories about them, and view the online exhibition about President Abraham Lincoln's Gettysburg Address delivered Nov. 19, 1863, at the Soldier's National Cemetery in Gettysburg.