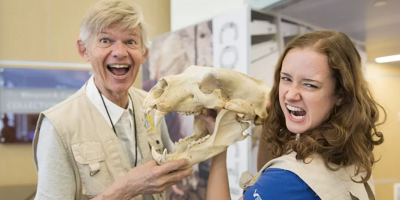 Most Smithsonian museums operate Docent Programs through their public programs or education departments. Docents are volunteer teachers who provide group learning experiences in the form of museum tours, demonstrations, or instruction in special activity areas.
The Docent Program year varies from museum to museum. Some operate October through May; others operate year-round. Training programs, eligibility requirements, openings, and time commitments also vary.
If you wish to participate in a museum Docent Program, information is available on each museum or unit website.