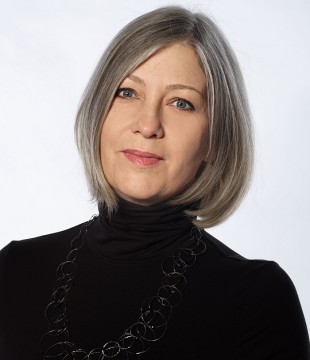 Under Secretary for Museums and Culture
Anthea M. Hartig
Elizabeth MacMillan Director, National Museum of American History
Anthea M. Hartig is the Elizabeth MacMillan Director of the Smithsonian's National Museum of American History and the first woman to hold the position since the museum opened in 1964. Hartig oversees 231 employees, a budget of over $54.5 million and a collection that includes 1.8 million objects and more than three shelf-miles of archives. She officially began her tenure Feb. 18, 2019. 
Through its incomparable collections, rigorous research and dynamic public outreach, the National Museum of American History seeks to empower people to create a just and compassionate future by exploring, preserving and sharing the complexity of the nation's past. Hartig is currently leading a vibrant new strategic plan to take the museum through the 250th of the United States in 2026 and beyond. It challenges the museum to be the most accessible, inclusive, relevant and sustainable public history institution. 
An award-winning public historian and cultural heritage expert, Hartig is the president-elect of the Organization of American Historians. Prior to joining the Smithsonian, she served as the executive director and CEO of the California Historical Society in San Francisco. Hartig is a third-generation native of Southern California, where she grew up in the greater Pomona Valley. She earned her doctorate and master's degrees in history at the University of California, Riverside, her bachelor's degree at the University of California, Los Angeles and studied as an undergraduate and graduate student at the College of William and Mary.
The National Museum of American History houses some of the Smithsonian's best-known treasures: the Star-Spangled Banner, the flag that inspired the words for the National Anthem; the hat worn by President Abraham Lincoln the night he was assassinated; the writing desk used by Thomas Jefferson as he drafted the Declaration of Independence; the Woolworth lunch counter that was the site of the 1960 student sit-in in Greensboro, North Carolina; and Dorothy's ruby slippers worn in the movie The Wizard of Oz now on view in the museum's new "Entertainment Nation"/"Nación del espectáculo" exhibition.
# # #
SI-399-2022